Willcox Flyer Bike Ride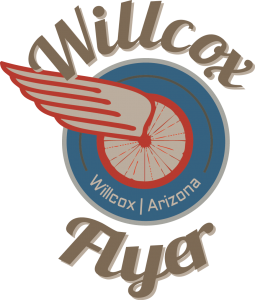 ​The largest fundraiser for Small Town, Big Dreams is The Willcox Flyer Bike Ride.  This event happens on the Saturday of Labor Day weekend in Willcox and is hosted by Roca Motion.  All proceeds are donated to our organization.  More details about the ride can be found at rocamotion.com.
Scholars (and potential scholars) are encouraged to attend and volunteer at The Willcox Flyer.  The scholarship fund benefits tremendously by this great event.
Private Donations
Small Town, Big Dreams is administered by volunteers from our community and​ ​100% of money raised is given directly to students and teachers.  ​​We are grateful for contributions from all who want to support the educational needs of Willcox students.