Matt Peterson was a motivator!  Matt worked well with lofty goals.  The crazier other people thought the idea was, the more enthusiastic he would get about it.  Matt participated in 24 Hour Solo Mountain Bike Races, countless road cycling events and completed an Ironman Triathlon (2.4 mile swim, 112 bike ride, and 26.2 mile run.)  It's fair to say that Matt wasn't a natural athlete. He wasn't "off the couch and in the top of the pack." If he wanted to excel, he had to train with commitment.  He worked with coaches that pushed him. He didn't skimp on his workouts. He knew if he wanted to succeed, he needed to become vulnerable and commit 100% to his goals.
Matt Peterson was a doer! He would get an idea in his head, make a decision to do it and then make it happen. In fact, he would call others out on their goals: "When are you going to stop talking about it and when are you going to do it?​!?​"  ​This was evident in his personal and professional life.  He lived large and encouraged everyone else to do the same.
Matt went to The University of Arizona and went to work for Walmart at the Home Office as a buyer.  He eventually joined the Walmart.com team in San Francisco where he was a toy buyer.  His career was a huge part of his life.
Matt grew up in Willcox, Arizona and always enjoyed sharing his small town roots.  Matt was killed on March 9, 2008 riding his bicycle on a beautiful sunny day in the hills of Cupertino, California.  He was in the best shape of his life.  His career was booming.  His last words were spoken to a fellow cyclist who was having a hard time keeping up that day​,​"Just hang on my wheel and I'll pull you along."​  Through the Small Town, Big Dreams program, he continues that legacy.​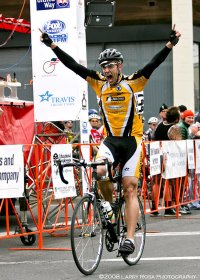 Matt at age, 29, winning the Merco Race
in Merced, California on March 1, 2008.
(Photo by Larry Rosa)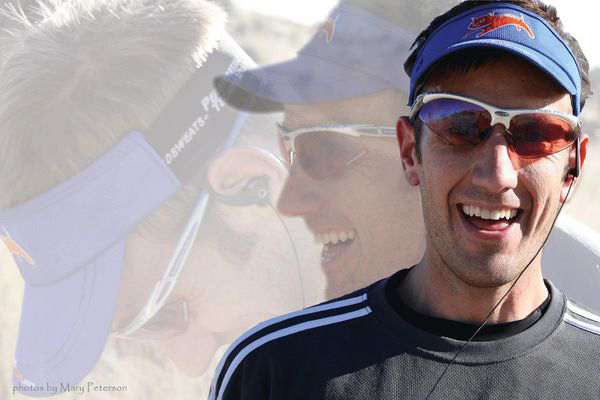 Matt Peterson age, 29, running Agony Mountain in Willcox, Arizona on December 26, 2007.
(Photos by Mary Peterson)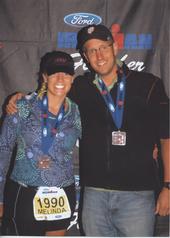 Matt Peterson age, 28, after completing the Ironman Triathlon with sister, Melinda, in Lake Placid, New York — July 22, 2007.