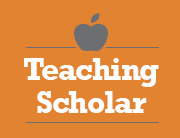 Teachers are the greatest resource of our schools and it is the creativity, drive, and commitment of teachers that shapes the future of our Willcox youth. As a small rural school, we understand that resources are limited and thus make a small amount of funding available for the special projects of teachers. It is our hope to provide encouragement for new ideas or to introduce new methods of instruction into schools.
The Teaching Scholar program funds ideas which impact many students. This can include a field trip, a piece of classroom equipment, an assembly, or items of a teaching unit. There may be multiple winners annually. Teaching Scholar grants typically range from $100 to $1000.
The Teaching Scholar is a teacher who wants to provide a motivational or educational experience within the Willcox Public School District.
Any teacher with the Willcox Unified School District
Application Deadline: Ongoing